WELCOME TO SEDLESCOMBE GARAGE, HASTINGS
YOUR LOCAL 

MINI, CLUTCH

 AND

TIMING BELT

SPECIALIST
01424 870 196
MINI, CLUTCH AND CAMBELT SPECIALIST IN HASTINGS

SEDLESCOMBE GARAGE, A MEMBER OF THE AUTOFIRST NETWORK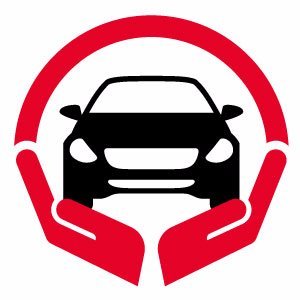 We offer an extensive range of services including MOT's and have a quick fit service for exhaust, tyres, batteries and brakes. We supply and fit cambelts, clutches and laser tracking, diagnostics and remapping on most makes of vehicles, accident repair and MOT repairs. Sedlescombe Garage serves Battle, Hastings, Robertsbridge, Ninfield, Sedlescombe and surrounding areas and has a vehicle recovery service available. Call us now on 01424 870196.
Please give us a call or pop in and see us if you're not sure what you want and would like some advice.
The Autofirst Network is a national network of independent garages which was created and designed with you at its heart; promoting full peace of mind for motorists with the confidence and assurance of the highest customer care.
SLIPPING CLUTCH? NO DRIVE? CLUTCH SMELL?
Need advice, recovery or a quote? Give us a call today on 01424 870 196
We are one of the areas leading clutch specialists covering Hastings, Bexhill, Battle and surrounding areas inc recovery!
Whatever your clutch problem we can help including differentials, flywheels, automatics, manuals and gearboxes

Technicians And Mechanics
Do you have lights on the dashboard that you shouldn't? Do you have any warning lights permanently on? These are indications that something isn't right with your vehicle and could potentially be serious with brakes, air bags, suspension and core engine components all included! You must get these lights checked as soon as possible to diagnose and remedy the faults and this is where we can help.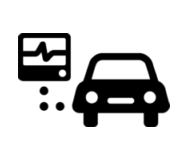 As technology moves on it is becoming increasingly more advanced in vehicles too, to such an extent that a simple service will bring the technician into contact with a series of complex systems that eventually require car diagnostics equipment to interrogate. We operate the latest in cutting edge technology to locate and diagnose engine faults as quickly as possible.
Our Mission
To Keep You Safe!
If faults are left un-checked they can progressively get worse and in the long run can cause more damage and increase the overall repair bill, what's more it could also make the vehicle unsafe to drive, putting yours and others lives in danger!
For any help please give us a call on
01424 870196
HAS YOUR TIMING BELT BEEN REPLACED RECENTLY?
Most cars use a timing belt which should be changed regularly, we are
timing belt specialists and offer competitive pricing, call us on 01424 870 196
The replacement interval will vary depending on vehicles, typically 60-90,000 miles and/or 5/6 years, if your unsure please call us
SOME OF THE CAR MANUFACTURERS WE CATER FOR
Alfa Romeo Timing Belts
Audi Timing Belts
Bentley Timing Belts
BMW Timing Belts
Cadillac Timing Belts
Chevrolet Timing Belts
Chrysler Timing Belts
Citroen Timing Belts
Daewoo Timing Belts
Daihatsu Timing Belts
Daimler Timing Belts
Dodge Timing Belts
Fiat Timing Belts
Ford Timing Belts
Honda Timing Belts
Hyundai Timing Belts
Isuzu Timing Belts
Jaguar Timing Belts
Jeep Timing Belts
Kia Timing Belts
Lada Timing Belts
Lancia Timing Belts
Land Rover Timing Belts
Lexus Timing Belts
Lotus Timing Belts
Mazda Timing Belts
Mercedes Timing Belts
Mg Timing Belts
Mini Timing Belts
Mitsubishi Timing Belts
Nissan Timing Belts
Perodua Timing Belts
Peugeot Timing Belts
Porsche Timing Belts
Proton Timing Belts
Renault Timing Belts
Rover Timing Belts
Saab Timing Belts
Seat Timing Belts
Skoda Timing Belts
Smart Timing Belts
Ssangyong Timing Belts
Subaru Timing Belts
Suzuki Timing Belts
Toyota Timing Belts
Vauxhall Timing Belts
Volvo Timing Belts
Volkswagen Timing Belts
Westfield Timing Belts
Yugo Timing Belts
We can also help if you have a timing belt or timing chain that has
developed a noise, snapped or malfunctioned